What is "Soapland"

?

Soapland


A Soapland (sopurando) is a type of brothel in Japan where male clients can engage in sexual activity with female prostitutes, although officially the clubs do business as places where the client is bathed. There are also a few soaplands specifically for female clients. There are various kinds of soaplands, and they are usually located in complexes with varying numbers of soaplands. Well known complexes are located in Susukino in Sapporo, Yoshiwara and Kabukicho in Tokyo, Kawasaki, Kanazuen in Gifu, Ogoto in Shiga and Fukuhara in Kobe but there are many other areas, especially in onsen towns. Prices for a session at a soapland vary depending on factors such as location, time of day, and length of session.

Origins
Soaplands began when explicit prostitution in Japan became illegal, as a simple form of bath where women washed men's bodies. They were originally known as toruko-buro, meaning Turkish bath. Following a campaign by Turkish scholar Nusret Sancakli denouncing the use of this name for brothels,the new name "soapland" was the winning entry in a nationwide contest to rename them.


The practice then spread to gay pornography, in which several men ejaculate on another man. Pornographic use of the word has been expanded by the lesbian bukkake series, in which several women purportedly ejaculate on another woman.

Delivery health

Delivery health (Deribarii herusu), also known as shutcho health or by the abbreviation "deriheru", is a form of prostitution in Japan similar to fashion health. The difference being that the brothel has no premises and is essentially a call girl or escort service with women being dispatched to their customers' homes or to hotels.

Outcall call girl businesses distribute advertising handouts to home and apartment mailboxes, telephone booths, restrooms and the like in big cities in Japan.


Fashion health

Fashion-health massage ( fasshon herusu), or health for short, is a form of massage parlor which circumvents Japanese anti-prostitution laws by offering a range of services that stop short of sexual intercourse.

Fashion-Health clubs can be found in all large cities in Japan and are easy to spot because of their bright flashing lights and garish decor. Often advertised as "Health Clubs", These clubs usually post pictures of their so called masseuses near the entrance, however sometimes faces and eyes are censored with pixellation or black strips. Some club entrances feature caricatured depictions of the services provided.

| | |
| --- | --- |
| Image club | An image club ( imejikurabu), or imekura , is a type of brothel in Japan similar to fashion health parlors. They differ in that image clubs are themed along popular sexual fantasies such as an office, a doctor's surgery, a classroom, or a train carriage. The prostitutes themselves, whose activities are usually limited to oral sex, wear exaggerated costumes appropriate to the setting and the desire of the customer. |

No-pan kissa

No-pan kissa ( literally "no-panties cafe") is a Japanese term for cafes where the waitresses wear short skirts with no underwear. The floors, or sections of the floor, are often mirrored.

Customers order drinks and snacks and may look at, but not generally touch, the staff. The shops otherwise looked like normal coffee shops, rather than sex establishments, although they charged around four times as much for coffee. Previously most sex establishments had been establishments such as soaplands and pink salons with professional prostitutes. No-pan kissa were a popular employment choice amongst some women because they paid well and generally required little sexual contact with the customers. Many employees were college students who were earning extra money.

In the peak of the boom in these shops in the 1980s, many started to have topless or bottomless waitresses. However, at this point the number of such shops started to decline rapidly.

A later development in certain no-pan kissa was the creation of small private rooms where the staff provided sexual services like oral sex or masturbation.

Eventually such coffee shops gave way to fashion health clubs, and few, if any, remain. The New Amusement Business Control and Improvement Act came into force on February 13, 1985, which further restricted the sex industry, and protected the more traditional businesses.

In addition to no-pan kissa, there have also been no-pan shabu-shabu, and no-pan yakiniku restaurants.

Pink salon

A pink salon (pinkusaron), or pinsaro for short, is a type of brothel in Japan which specialises in oral sex.

A pink salon is unusual in that the service is offered in small booths within a large open-plan room. The client is served soft drinks or alcoholic beverages by the "companion" who performs fellatio on him. There may also be additional activities such as fingering the "companion" and sumata.

Sumata

Sumata is a Japanese term for a non-penetrative sex act popular in Japanese brothels.

Sumata is a form of frottage, performed by a female sex worker upon a male client. The sex worker rubs the client's penis with her hands, thighs, and labia majora. The goal is to stimulate ejaculation without penile-vaginal penetration. This activity circumvents the Anti-Prostitution Law of 1956, which prohibits sexual intercourse for money.
Staff Report from China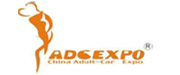 Staff Report from US