Subtitle Insert in Porn Movies.

V160040

The Naughty Bride's Mischief
Aida Momo
Having just fled from her own wedding, the blushing bride, still in her wedding dress, gets picked up by a passing motorist out for a drive. She soon winds up staying at his place. The, rather innocent man, half-wondering, "Is this really happening?" is soon seduced by the wild, sexy behavior of the blushing bride, now freed from her wedding dress. However, the bride will make her final decision after being healed by the kind man, who protected her from her groom-to-be when he came to bring her back, and healed also by the highland wind.
Click your language.
V160100

Complete bare naked featuring

Manatsu Hirose

A girl in complete bare naked from the opening to the end!! Her body makes obscene noise and her pubes clenches tight. Immorality hidden behind a innocent smile.

Click your language.
V160120

A piece of pure heart featuring

Alice Minami

Can you promise that I'm not alone anymore? I couldn't tell anyone what happened in classroom. I felt my heart beat fast and couldn't stop crying afterward…

Click your language.
Staff Report from China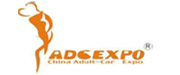 Staff Report from US